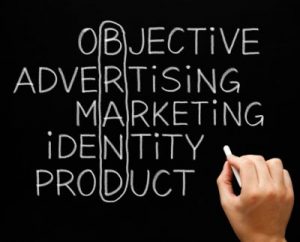 Your brand is the secret sauce of your business. Read on to see how defining your brand can ultimately define your business.
Recently, a new business closed in Oklahoma City. While that happens every day all across the world, this business was unique in both what it offered and, apparently, how it defined and marketed its brand.
The business was called
The Banquet Cinema Pub
and, the name pretty much said everything; the place offered food, movies and alcohol. More specifically, Banquet Cinema aspired to be a locally-owned version of
Alamo Drafthouse Cinema
; a chain of theaters where you can dine, drink, and enjoy a movie, separately or all at the same time. The problem for Banquet Cinema, however, was that they failed to define their brand to their market. And, while it's easy for me to cast aspersions and play backseat marketer,
Banquet Cinema's owner basically said that very thing
:
"The biggest challenge has been that the movies have done really well, but people were confused they didn't need a ticket to come into the space," Wheat said. "And then were those going to the movies and not knowing there was this whole dining experience up front."
Banquet Cinema did
generate some publicity when it opened
, and that likely created some word-of-mouth, but it appears ownership did little more to define their brand after that. While there was a website,
Instagram
,
Facebook
, and
Twitter
accounts, the lack of brand definition is apparent with each. Where Banquet Cinema could have clearly defined the unique qualities of their business on their website's "About" page, they gave potential customers
this
instead:
Get ready for a unique movie & dining experience with a giant dining area including shuffleboard tables, games and a fantastic array of food and drink, along with two charming cinema rooms.
I realize it's hard enough to run a bar, restaurant, or movie theater, so trying to market all three rolled into one is certainly a significant challenge. In their social media however, Banquet Cinema seemed to never market all three elements of the business together. Instead, rather than a coherent brand identity and unified marketing message, it appeared at various times they wanted to be a
brunch spot
, a
live music venue
, a
neighborhood pub
, or a
sports bar
. Given that, it's certainly understandable that "people were confused they didn't need a ticket to come into the space" and that there "were those going to the movies and not knowing there was this whole dining experience up front."
While the above statements indicate (to me at least) they could clearly see their problem with their brand identity, Banquet Cinema pulled the plug after roughly six months in business. When you're only relying on word-of-mouth advertising and social media to market your business, establishing a brand identity that will build a customer base takes time. The old Rule of 7 in advertising was that it took at least seven impressions to compel someone to act on your marketing message. In the digital age, you need at least seven impressions if not more, and your message has to be clear and precise to rise above all the other clutter. While I'm sure there were other factors, from the outside at least, Banquet Cinema's narrow marketing plan and what appeared to be a lack of coherent branding certainly didn't help the business rise above the noise.
So now, think about your business. Remember that your brand is the promise your company or products makes to your customers. Does your marketing accurately reflect that? Does every bit of advertising you do contribute to defining and shaping your brand to not only your existing patrons, but to potential new customers who may be unfamiliar with your products or services? In other words, if someone saw your website, one of your ads, or social media posts, would they be able to quickly ascertain who you are, what you do, and what you're selling?
Knowing what your business is about is one thing, but if you can't relate that to your customers, you might have a problem. Just as every movie tells a story, make sure your marketing script tells a story of your business that will continually connect with your patrons so that they can relate to what you offer.
If you need some help telling your story, defining your brand, or developing a better brand strategy, give us a call and let's talk about it over a
beer
, a bite, and maybe even a movie.